As an inclusive Workplace Wellness Advocate, I advise managers on how to keep their team members engaged, energized, and safe in a sustainable, long-term way. 
A clear Workplace Wellness/Diversity, Equity & Inclusion strategy & implementation will fix your hidden cost drains and missed opportunity costs because it will improve talent retention, engagement, employer branding, and connection with diverse talent.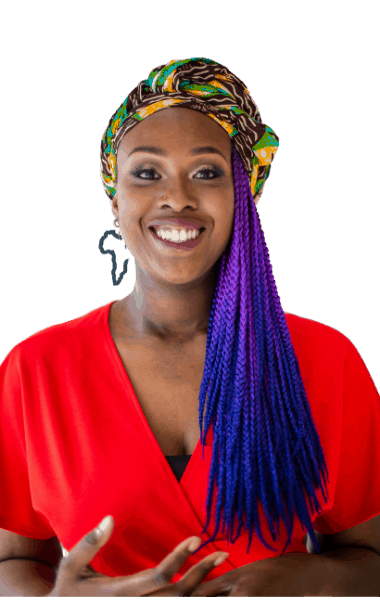 Public Speaker
Delivering keynotes + training and workshops on: mental wellbeing, diversity, equity, inclusion (DEI), psychological wellbeing, career wellbeing, psychological wellbeing and financial wellbeing.

Developing Programs
Consulting on and strategizing the best steps to improve your organization's workplace wellness, sense of belonging in the workplace  - and then putting them into action.

Workplace Wellness & DEI Audit
Performing workplace audits related to workplace wellness, diversity, equity & inclusion to uncover existing stress points and identify workplace wins.

Personal Branding & Coaching
Inspirational coaching + mentoring on personal branding to support those who want to amplify their voice online like on LinkedIn. 
These are some of my clients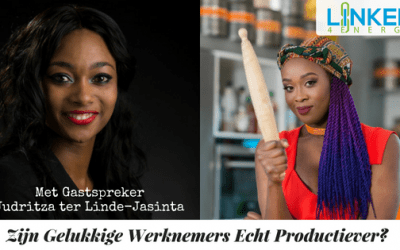 Voor deze aflevering van Linked4Energy ga ik met Judritza ter Linde-Jasinta, psycholoog bij Koersvast, een gesprek aan. De centrale vraag van dit interview is: Zijn Gelukkige Werknemers Echt Productiever? werkgeluk Ik heb Judritza de onderstaande vragen gesteld:...
read more
I am happy to have had the opportunity to meet Vivian and work with her this year, a 2020 that took us all on different highs and lows. Vivian is very inspiring, down to earth and can bring concepts on the page in an actionable way. Extremely insightful and resourceful on all things digital strategy, Vivian has a vast knowledge about events and public presence, and what makes it wonderful is that she has a focus on humanizing interactions and communications, which in a year like this becomes not only useful, but also necessary for any manager or leader. Working with her on defining a Linkedin presence proved to be a growth journey that went above and beyond that, as I find myself end of 2020 with a well defined and good knowledge of the digital tools available out there. I can highly recommend Vivian to any company or professional who is looking to step up their game and become more empowered in their online (and offline!) presence and to explore how to amplify their voice and achieve their goals in a humanizing way.
Vivian was one of our panellists for the Acrolinx Inclusive Language webinar this year. She is a vibrant, authentic and confident speaker on all things diversity, equity and inclusion. Our initial conversations left me feeling inspired and supported. In the planning phase of the webinar, Vivian considered every aspect possible to make the webinar a success - bringing in some of her valuable experience in holding digital events. We kept in touch regularly, and I admired how invested she was in the project. On the day of the webinar, Vivian exuded a wonderful mix of positivity and professionalism. Our customers found the webinar incredibly insightful and engaging and we received a lot of positive feedback on the topic. I would happily look forward to another collaboration with Vivian in the future!
I recently invited Vivian to my last summit to chair one of the panels about the future of work and DEI. From the get-go, Vivian was very supportive. She shared some great feedback and insight about what she learned from organizing her own summit. She made recommendations for potential speakers, help promote the summit within her network, and even made some important introductions. Vivian's panel was one of my favorite discussions during the summit. You could tell she was well prepared in advance. She asked insightful questions, made her panelists feel comfortable, and also shared her vast experience at times about the topic. My favorite part of all is that Vivian is down to earth, helpful, and very easy to work with. Looking forward to more opportunities to work together in the future.
Vivian recently hosted a webinar on Overcoming Stress and Creating Balance as part of a mental wellness series I created. I was impressed with her ability to engage with a global audience consisting mostly of academics with a physical science background, not easily won over by such topics. But Vivian's authenticity and creative delivery quickly turned this around. She is an excellent public speaker, wellness expert and effortlessly delivers high caliber presentations. I would highly recommend her for future virtual or in-person public speaking events.
Vivian is an amazing speaker. It was my pleasure to have Vivian give a talk to my students on Personal & Professional Branding. Her vibrant way of speaking and engaging the audience is a gift. I would highly recommend Vivian as a speaker and trainer. Vivian's stories are captivating and convey strong messages that keep one thinking deeply even after the event. Vivian is a true professional who delivers more than she promises. Highly recommended! 
Want to work with me?
Let's move the needle together